3 questions to Anne JENY – professor and author of a new book that analyzes the job of the financial analyst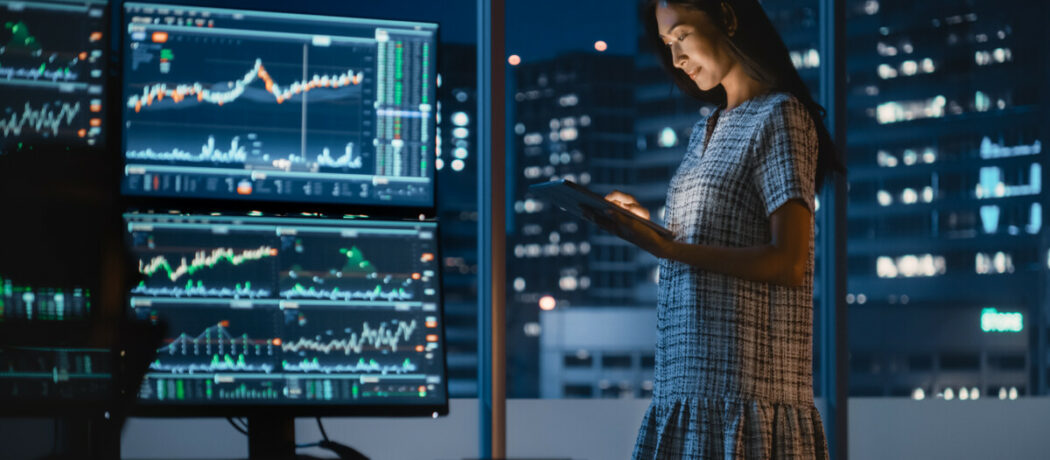 Share
Anne Jeny, professor at IÉSEG since January 2021, has just published, with her co-author Julien Onillon, a new book "Les 12 travaux de l'analyste financier : Un récit, une enquête, une méthodologie" ("The 12 labors of the financial analyst: a story, a quest, a methodology", Pearson Editions ; published in French). Through the story of a young analyst starting in a trading room, this book combines theory and practice to explain the job of financial analyst, "its challenges, its environment, but also the pitfalls to avoid and the reflexes to adopt. She presents her new publication, her passion for this subject, and her new research projects.
Why did you decide to co-write a book on this topic and to whom is it targeted?
For several years now, I have involved Julien Onillon, a financial analyst, in my financial analysis courses and we have developed innovative teaching materials. We decided to put them into practice with this book, which is a combination of academic and professional perspectives on the profession of financial analyst and its tools.
This book is primarily intended for students who want to become familiar with this subject or to deepen their knowledge of it, but because of its novel format it can also be of interest to anyone who wants to understand the mechanisms of financial analysis, stock market prices and company valuations. It can also be of interest to professionals in the field of figures, such as auditors, financial directors and financial analysts themselves.
Why are you so interested and passionate about this subject?
I discovered financial analysis during my graduate studies and immediately saw the "police investigation" aspect of it. I then had the chance to work for the French Ministry of Finance as an analyst, before starting a PhD thesis on the links between accounting and financial information and stock markets. Companies are complex entities, fascinating to analyze, in relation with their environment, strategies and people. Financial analysis requires a great deal of curiosity for different management disciplines. This transversal aspect is fascinating.
Can you explain in a few words your latest research projects and how you use this research for your teaching at IÉSEG?
My latest research projects deal more specifically with the depreciation of goodwill and its impact on financial valuation, auditing and financial communication. With the increasing dematerialization of the economy and its digitalization, intangible assets, often recognized through goodwill, have become essential for corporate finance and are still poorly valued and recognized. In my teaching, I try to integrate the latest results of research articles on valuation, accounting standards and their impact on society. The subjects are numerous.
---
---
---
Contributors